Local Facilities
---
Leisure

Black Isle Leisure Centre
Deans Road
Fortrose
Ross-shire, IV10 8TJ
Tel: 01381 621252
Website: https://www.highlifehighland.com/black-isle-leisure-centre/
The Centre has excellent modern facilities including a multi purpose sports hall, fitness suite and rooms that can be hired.

Gordon Memorial Hall
Courthill Road
Rosemarkie
Ross-shire, IV10 8UE

Contact: gmhbookings@hotmail.com
The Gordon Memorial Hall is regularly used by local groups such as the Bowling Club, Mother and Toddlers and The Village Voices. The main hall, with a capacity of 100, is available for hire when not in use by these groups. There is a kitchen, stage and ladies and gentlemen's toilets. Equipment includes chairs, tables, kettle, tea urn and crockery.
Rosemarkie was one of the first villages to boast of its own village hall. The Hall was built in 1904 by two sisters called Miller, from Miller's Hotel, who married brothers called Gordon. It has long been the pride of Rosemarkie who take excellent care of it. During the two wars it was open day and night for canteen and recreational purposes.
Fortrose Town Hall
Church Street
Fortrose
Ross-shire, IV10 8TE
Facebook page here
Contact the Black Isle Leisure Centre for Town Hall bookings.
Fortrose Town Hall is a historic building which is now used as a hall for community activites including exercise classes. There is only the main hall available for hire which has an area of 118.65m2. The hall has a seating capacity of 100 and a standing capacity of 130. There is a refurbished kitchen and ladies and gentlemens toilet facilites. Equipment includes chairs, tables, kettle, tea urn and crockery.
---
Education

Fortrose Academy
Academy Street
Fortrose
Ross-shire, IV10 8TW

Tel: 01381 620310
Website: http://www.fortroseacademy.co.uk/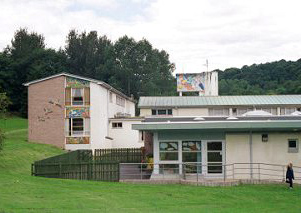 Avoch Primary
Station Rd
Avoch, IV9 8RW
Ross-shire, IV10 8TW
Website here
---
Medical

Fortrose Medical Practice
Station Road
Fortrose
Ross-shire, IV10 8SY

Tel: 01381 622000
Website: http://www.fortrosesurgery.co.uk
---
Churches
St Peter's and St Boniface Catholic Church
Cathedral Square
Fortrose
Ross-shire

Websites:
https://www.rcda.scot/highlands/
https://www.scotlandschurchestrust.org.uk/church/st-peter-st-boniface-fortrose/
Fortrose and Rosemarkie Church of Scotland
Church Place
Rosemarkie
IV10 8UF

Website: www.fortrosemarkiechurchofscotland.com

Fortrose Free Church of Scotland
5 Church Street
Fortrose
Ross-shire, IV10 8TE

Website: www.fortrosefreechurchofscotland.wordpress.com
St Andrew's Episcopal Church
Academy Street
Fortrose
Ross-shire, IV10 7TW

Website: https://www.scotland.anglican.org/church/st-andrew-fortrose/